Over the 19 years we have been chainsaw carving here at the chainsaw carving school we have seen lots of people go on to enjoy a new hobby while earning some money as a chainsaw carver.
The latest chainsaw carving student who is setting out to make some side money can be seen in this ad.
Way to go Augie.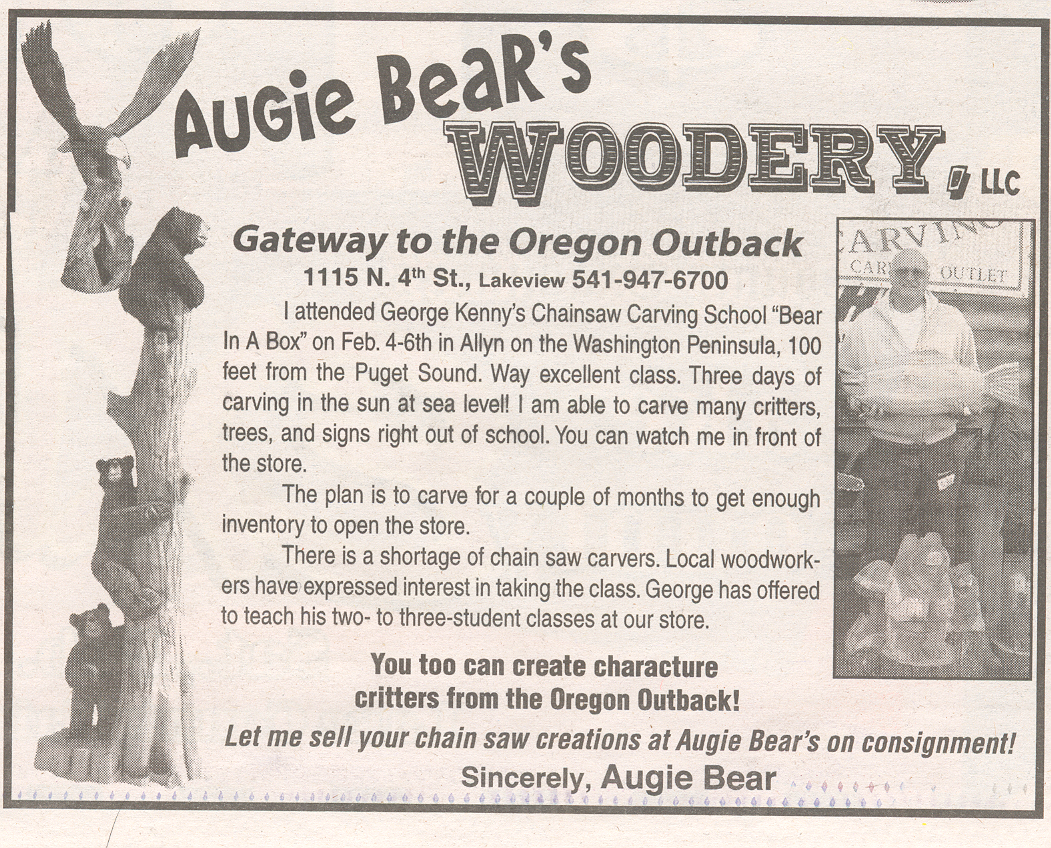 If you are interested in chainsaw carving as a hobby, earning a living, or just making some side money here are some tips:
Always be safe. Wear chaps, eye protection, and use ear plugs.
You don't have to be a Michelangelo to get started at chainsaw carving. The roughness is part of the charm of chainsaw carving so don't be such a critic that you think your carvings won't sell. People love chainsaw art, plain and simple.
Practice makes perfect. The more you get out there and carve the better it will work for you. Everybody progresses at their own pace and everybody benefits from practice.
Use a soft wood that isn't brittle. We use Western Red Cedar. Redwood is great too. Both of these woods hold up well to weather and are bug resistant.
Keep your chain sharp. You can self sharpen or take it to the local saw shop.
Have a variety of saws. You need a big saw in the beginning to lop away the chunks. Move to a smaller saw to do the detailing. We use Echo.
Once you are done carving the wood with the saw, go in with a grinder to do some additional detail work.
Burn the carving with a propane torch to give the fur the right color.
Brush with a wire brush to create a consistent feathering.
Oil with a linseed or other oil.
If you have questions simply post them below or call me at 360-710-5250 and I will help you.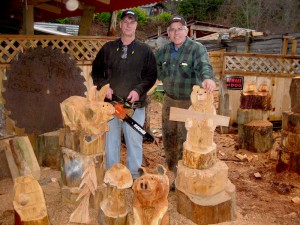 George